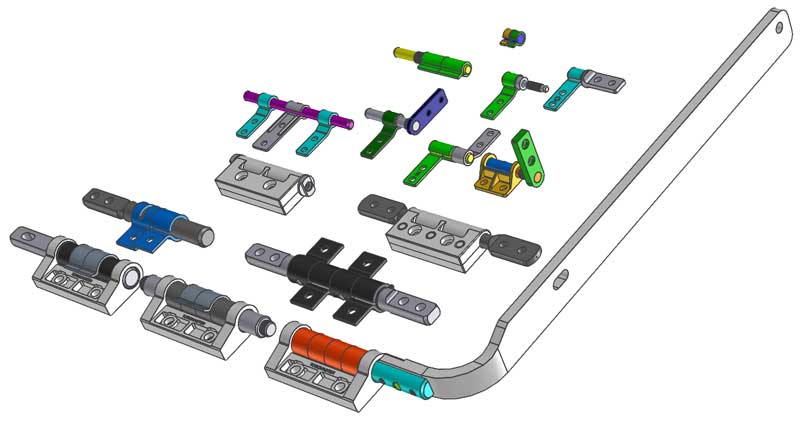 Semi-custom hinges offer motion control solutions tailored to your specific needs but without the development time and cost associated with a dedicated custom solution. 
Our design team can often configure a semi-custom design to perform in your application to your requirements with minimal development work utilizing tried and tested friction components. 
These hinge solutions are designed to provide the motion control you require using standard parts from our in house "library" of hinge components. 
These components often are assembled with one custom part or simply in new configurations. 
Our precision-engineered approach allows you to specify both technical and aesthetic parameters and will guarantee the exact performance, durability and the quality "feel" you require. 
We offer in house Engineering, 3D Design, R&D, Testing, Prototyping, Machining and Assembly.